Back to business: Markets and malls see increased footfall in Gurgaon post unlocking
Since Unlock 1.0 rolled out last month, markets and malls in Gurgaon have been reopening in phases. Three months of lockdown meant that the residents of the Millennium City started visiting the markets from day one itself, with most of them citing some intense FOMO. In June, popular markets like CyberHub, Sector 29 and Galleria reopened to residents and while they did not have people making a beeline, there was some footfall right from the get go. Since then, the numbers have only increased.
The Galleria Market had some essential supply shops open throughout the lockdown. So the market was the first to see some footfall as a few other joints opened up. Deepali, a Sector 53 resident, tells us, "There were some people on day one itself. I have been to the market a few times to buy essentials and food since then and each time I see more shops open and more people there. It's encouraging." A few fast food joints have opened in the popular Sector 29 market as well even as restaurants await further normalcy. Shatakshi, a South City-2 resident who went for lunch at an Indian fast food joint in the market, tells us, "It had been almost three months since I ate out and so I had to go. I know the threat of the virus still exists but it will remain for some time. We can't stop our lives for it. So if we take necessary precautions and maintain social distancing, we should be ok." The footfall in these markets – while much lower than the pre-COVID days – has already doubled since they opened last month.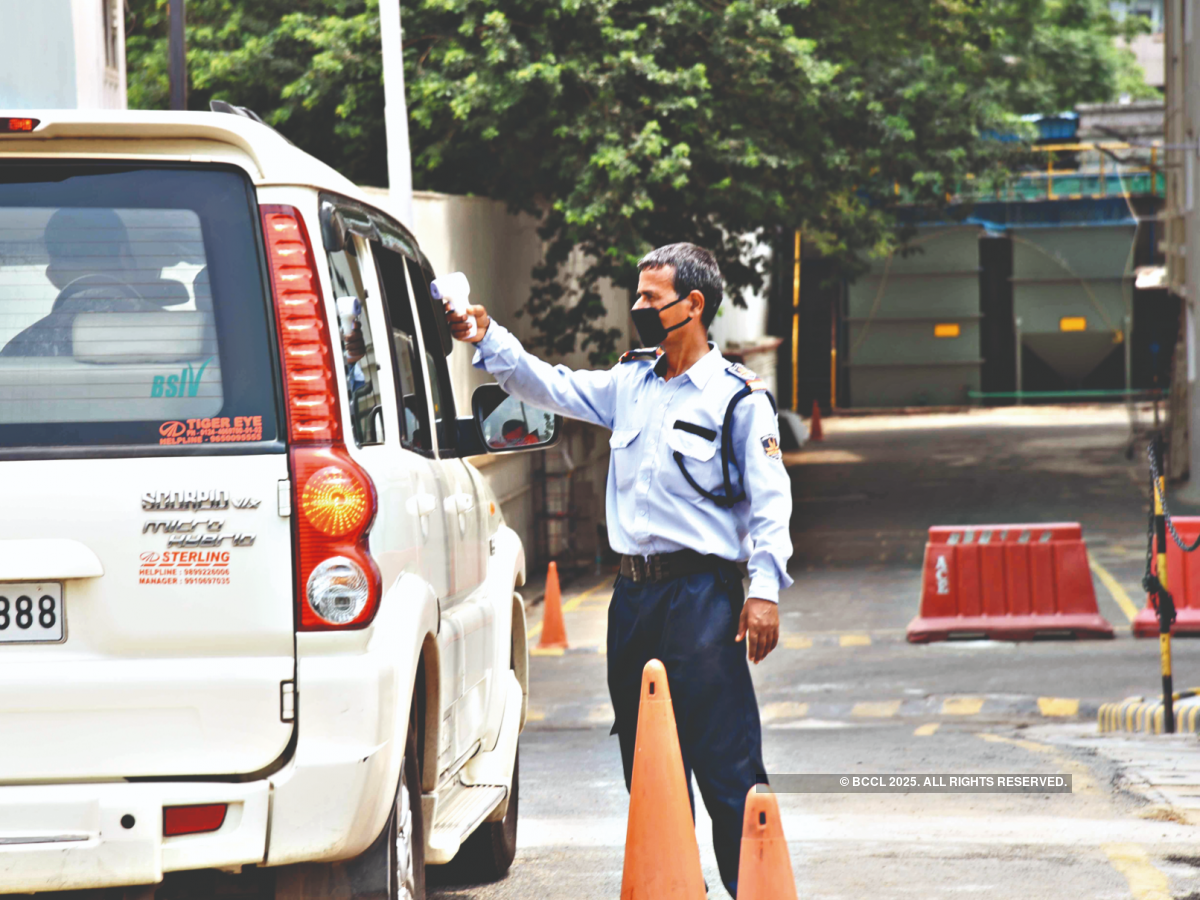 Most major markets and malls have thermal screening in place
Shoppers say that they are getting used to the new normal and if they take precautions and follow safety measures, they feel safe. Paarkhi Mehrotra, a Sector 33 resident, says, "I went out with my husband to the Galleria Market for a cup of coffee last week. We were out for a few hours but it did not feel unsafe. All the shops and joints are taking necessary precautions and since there are fewer people in the markets, social distancing isn't an issue." Akash Singhal, who made a similar trip to a cafe in CyberHub, adds, "Most of these stores have good standards of hygiene so I am not worried. It's the crowd that would deter me and I think there will be low crowds for some time. All you need to do is wear a mask and stay safe."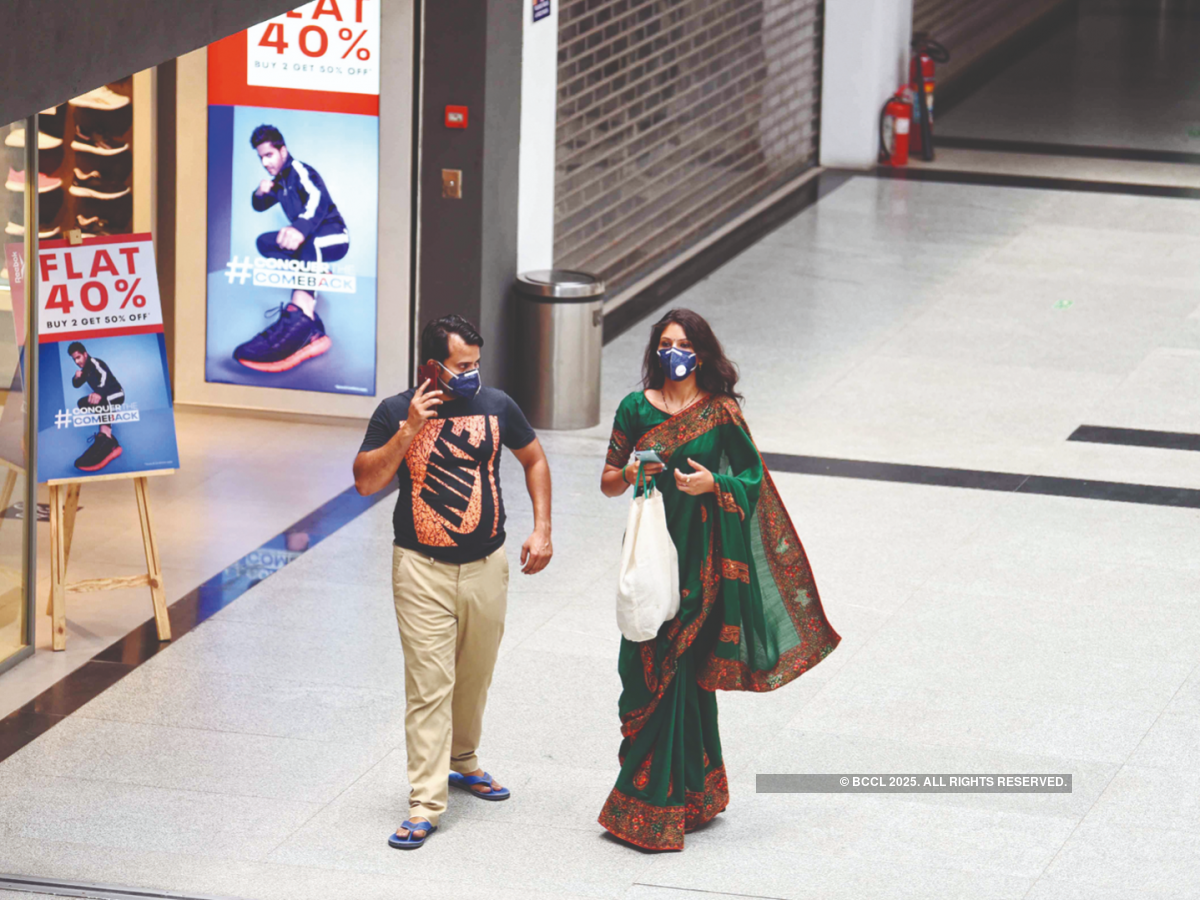 Shoppers are exercising caution as they visit shops and malls
The malls in the city reopened last week as well as Unlock 2.0 began. Similar to the markets, the footfall was low for the first few days but picked up on the weekends as several shoppers said they had been waiting for this for weeks now. Sector 34 resident Amit Sinha, who went to a mall on Golf Course Road with his wife, tells us, "I just wanted to go and shop for a few things and figured there is no point waiting or seeing how things go. If this is the new normal, we might as well get used to it."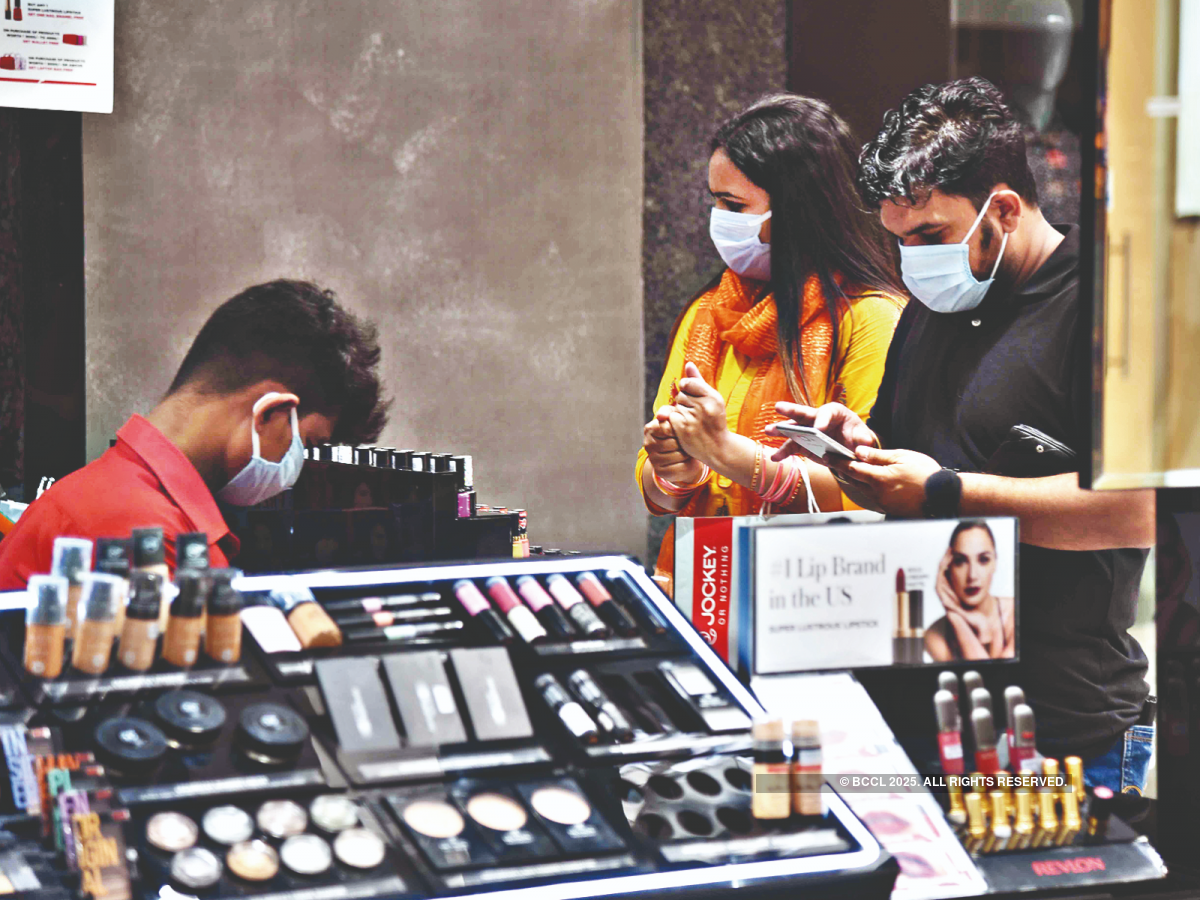 Wearing of masks is a must
With the malls and the stores inside adopting extensive safety measures, shoppers have been re-assured to some extent. As per the state government's guidelines, the city malls have adopted a standard operating procedure (SOP) which mandates social distancing, apart from compulsory use of masks and the Aarogya Setu app. Additionally, children below the age of 10 and senior citizens above 65 are not allowed inside the malls for now. There are contactless screening areas at the entrance, isolation rooms for sick shoppers and measures to sanitise products tried by customers.