Government offices to go paperless by December 15: Gurugram DC Amit Khatri
GURUGRAM: The district administration has become paperless following the directions of the state government. To begin with, the deputy commissioner's office has implemented the e-office system and all its works are now being carried out on the online platform.
Deputy commissioner (DC) Amit Khatri said all offices of the administration in Gurugram will adopt the system, which was developed by the National Informatics Centre (NIC) to ensure transparency and efficiency in government workflow, by December 15.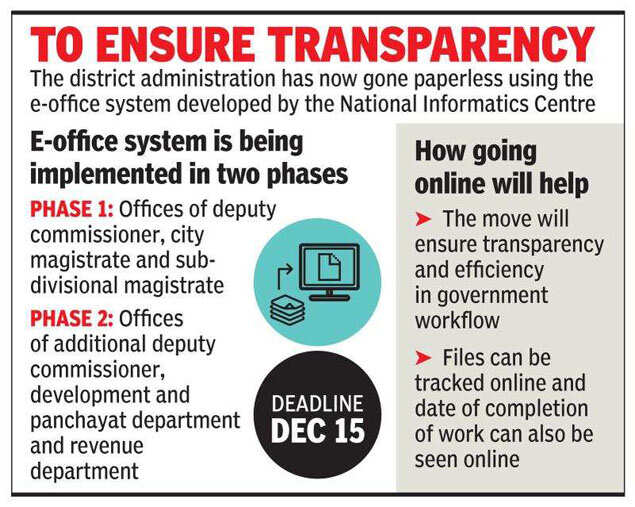 In the first phase, the offices of the DC, city magistrate and sub-divisional magistrate have implemented the system. "The offices of additional deputy commissioner, development and panchayat department and revenue department will be covered in the second phase. The e-office system will be implemented in all our departments by December 15," said Khatri, adding that employees will also be trained on using the software.
The offices and departments have to register on the NIC portal, after which they are given a login ID and password. After logging in, the e-office dashboard of that department will open, where the departments can issue notices, letters, documents and other information.
Khatri added that using e-office will increase transparency and also help save time, since files can be moved swiftly.
The status of files can be tracked on the e-office and date of completion of works can also be seen on the platform, he said.
The portal can be available in both Hindi and English for employees. A separate software, however, will have to be installed for Hindi. A training programme on using the portal was organised in August earlier this year.
Officials said using e-office will also increase speed of decision-making.