Gurugram: Lax Covid rule enforcement led to spike, say experts
GURUGRAM: Laxity in the enforcement of Covid guidelines by the administration has contributed to the daily increase in Covid-19 cases in the city, health experts have alleged.
The health department is planning to start house-to-house surveys again soon to identify Covid patients and trace their contacts.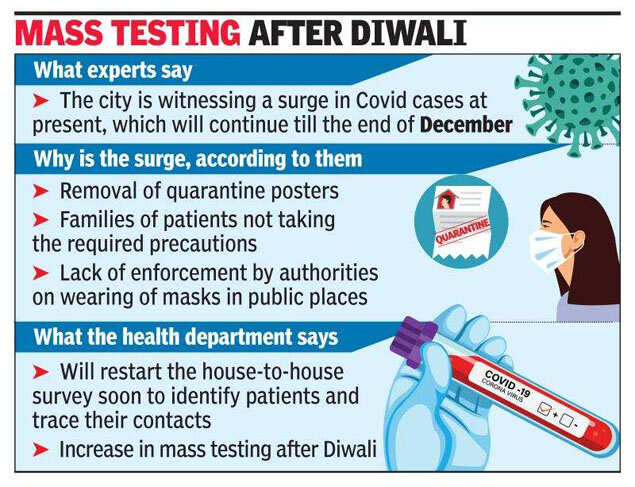 The city is witnessing a surge in cases, which will continue till the end of December, health experts said. Dr DV Saharan, former director of health services, Haryana government, said: "Removal of quarantine posters was a bad move by the government. The posters were used to caution others about Covid patients in their neighbourhood. With no posters, people are not aware of cases and thus other family members and neighbours are also testing positive." He added, "Also, the district administration is not enforcing Covid norms like wearing of masks in public places. Heavy penalties should be imposed on people violating the norms."
Health experts also pointed out that though a localised lockdown is necessary to prevent Covid spread, the state government can't take any decision in this regard according to the Centre's guidelines on Covid strategies. "The Centre has to frame a containment plan," Saharan said.
Meanwhile, the health department plans to increase targeting testing of high-risk contacts of Covid patients. "We are planning to again restart house-to house surveys. We will conduct mass RT-PCR and antigen testing after Diwali," said Dr Virender Yadav, chief medical officer, Gurugram.