This Independence Day, shoppers move online, malls see less footfall than in previous years
For many people, their Independence Day plans usually include a visit to the mall – be it to shop, watch the latest movie, or eat out. Some prefer mall hopping simply to click cool selfies with the I-Day décor as the backdrop, while others look forward to availing special I-Day discounts and offers. However, this year, the pandemic has changed things. This Independence Day, a lot of people, who usually spend the day visiting malls, spent their time cooped up at home.
While the footfall at malls across NCR was 20-30% higher than other weekends, it was still nowhere close to previous years. With mall hopping not being on top of peoples' list anymore, many turned to online stores to avail offers and discounts, as e-commerce websites say that their I-Day and pre-Independence Day sales got huge responses.
Sale on e-commerce websites saw a huge response ahead of I-Day
While I-Day special sale stats have not been released by e-commerce websites yet, they say they've seen unprecedented growth in online shopping this year as compared to previous years. In Amazon India's Prime Day sale, which happened ahead of Independence Day from August 6-7, over 65% of the new members were from outside top tier cities, say Amazon officials. This sale turned out to be the single biggest event for its sellers, they inform. Flipkart, on the other hand, conducted a five-day Big Savings Days sale from August 6-10, which saw a massive response from shoppers. Several e-commerce websites such as Snapdeal say they saw a huge jump in sales. In the last one week, Snapdeal saw a huge demand for apparel, kitchen essentials, furnishings and home decor. A Snapdeal spokesperson informs, "Shoppers from across the country have bought ethnic wear in this week and the sale of decor items also increased."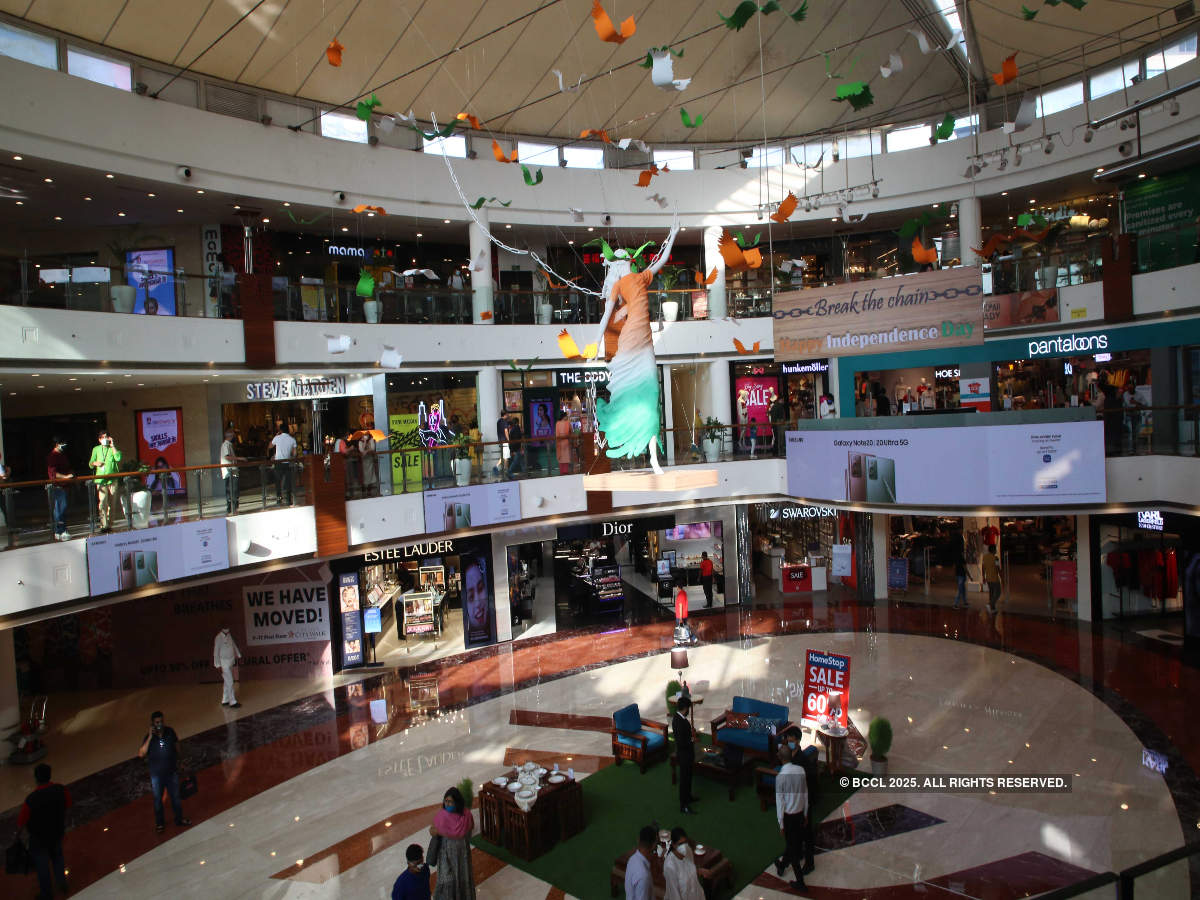 Sale on e-commerce websites saw a huge response ahead of I-Day, while malls were not as busy as they are every year
The crowd at malls was higher than other weekends, but nowhere close to previous years' Independence Day weekends: Mall officials
A spokesperson from Ambience mall says, "The expected footfall for our Gurgaon mall was around 28,000-30,000 while for Vasant Kunj it was 20,000-21,000." A spokesperson from Pacific Mall adds, "Our footfall was 20% higher than usual weekends during the Independence Day weekend," while an official of a mall in south Delhi informs, "For malls, the average crowd is between 60,000-70,000 every Independence Day, but this year, considering that the footfall would be less, malls didn't put up the grand decor, and went ahead with more formal decor."
In Noida, malls such as DLF Mall of India have not opened for public yet. A mall official in Noida, says, "Every year, we would organise events and call artists on August 15. Independence Day is a day for which malls across NCR mark their calendars a month in advance, because of the increased footfall it brings. But this year, it has been quite dull, even though we had more visitors than in previous days." Knowing that people may not visit malls, some malls even organised sales in societies too for Independence Day. For instance, Pacific mall Dwarka organised a two-day sale on August 15-16 in a society.