With safety measures in place, Gurgaon markets get their buzz back post unlocking
As summer transitions into monsoon, the markets of Gurgaon are graduating towards normalcy. Having been closed for over three months during the lockdown, markets reopened last month, albeit to lukewarm response. But now, with shopkeepers and market associations ramping up sanitisation and safety measures and a change in weather, the buzz is slowly returning to the city's markets.
At the Arjun Marg Market in DLF Phase 1, there is thermal screening and a hands-free sanitiser station at the entrance. The small yet popular export market, known for its affordable clothes, has been seeing good footfall since it reopened earlier this month after Unlock 2.0 rolled out nationwide. "We are keeping sanitisers handy and everyone is wearing masks here to make sure that not only we are safe but the customers feel safe too. We are discouraging people without masks," says a shop owner from the market. In another part of the city, the Galleria Market had some essential supply shops open throughout the lockdown and was one of the first to reopen fully. Here too, shopkeepers are going for mandatory thermal screening of customers. Shop owners tell us that they even sanitise their shops, particularly the counters, regularly in order to maintain high levels of hygiene.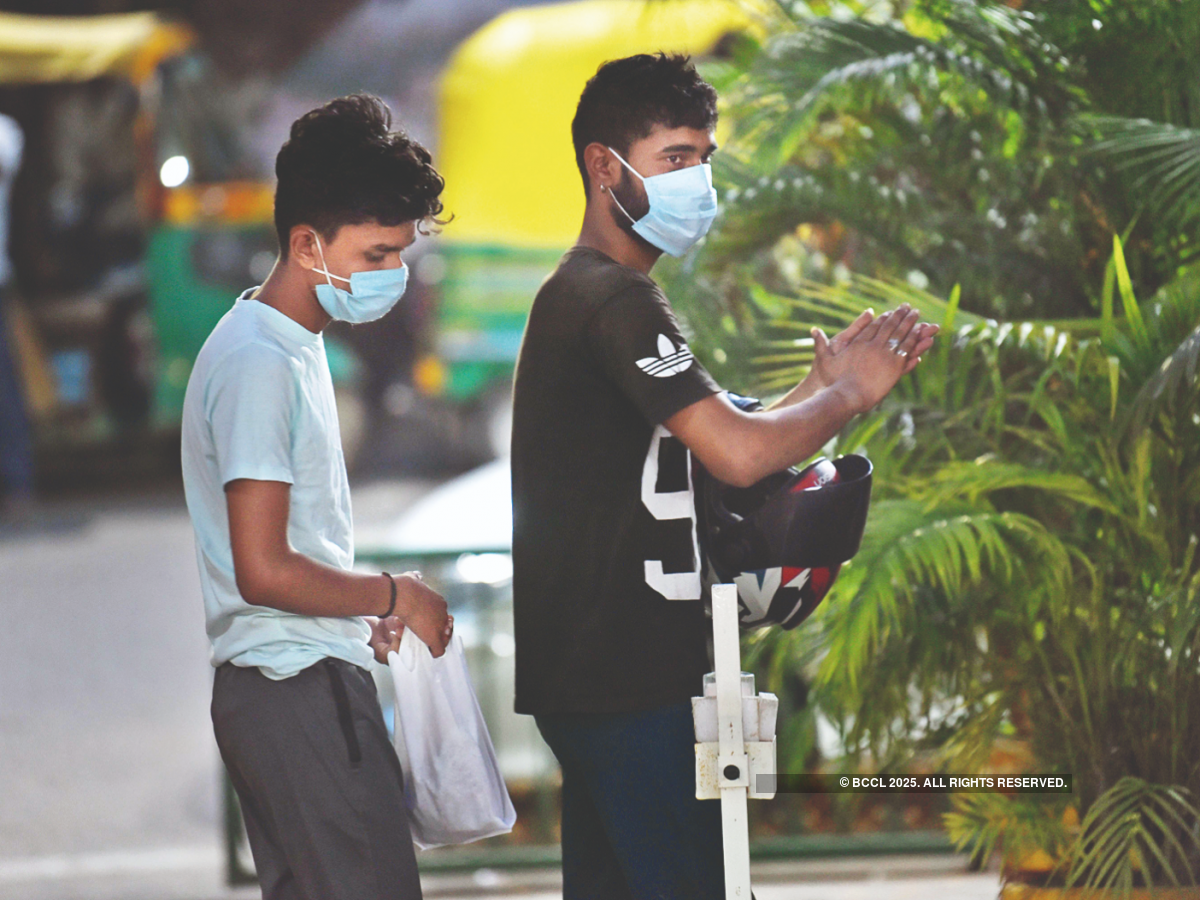 A visitor sanitises his hands at one of Gurgaon's markets
In a more organised setup like CyberHub, there is contactless thermal screening and sanitisation at the entrance as well as a mandatory check of the shopper's status on the Aarogya Setu app. At most markets, shopkeepers are attempting to maintain social distancing inside their stores too by allowing limited customers at one time.
Several shoppers say they felt the experience was safe as people are careful about social distancing in public places on their own. Charul Kapoor, a city resident who visited the Arjun Marg market recently, says, "Shoppers are following social distancing voluntarily. There is no crowding and nobody is invading anybody's space needlessly. I think people are smart enough to follow all the guidelines because they know it's for their own safety."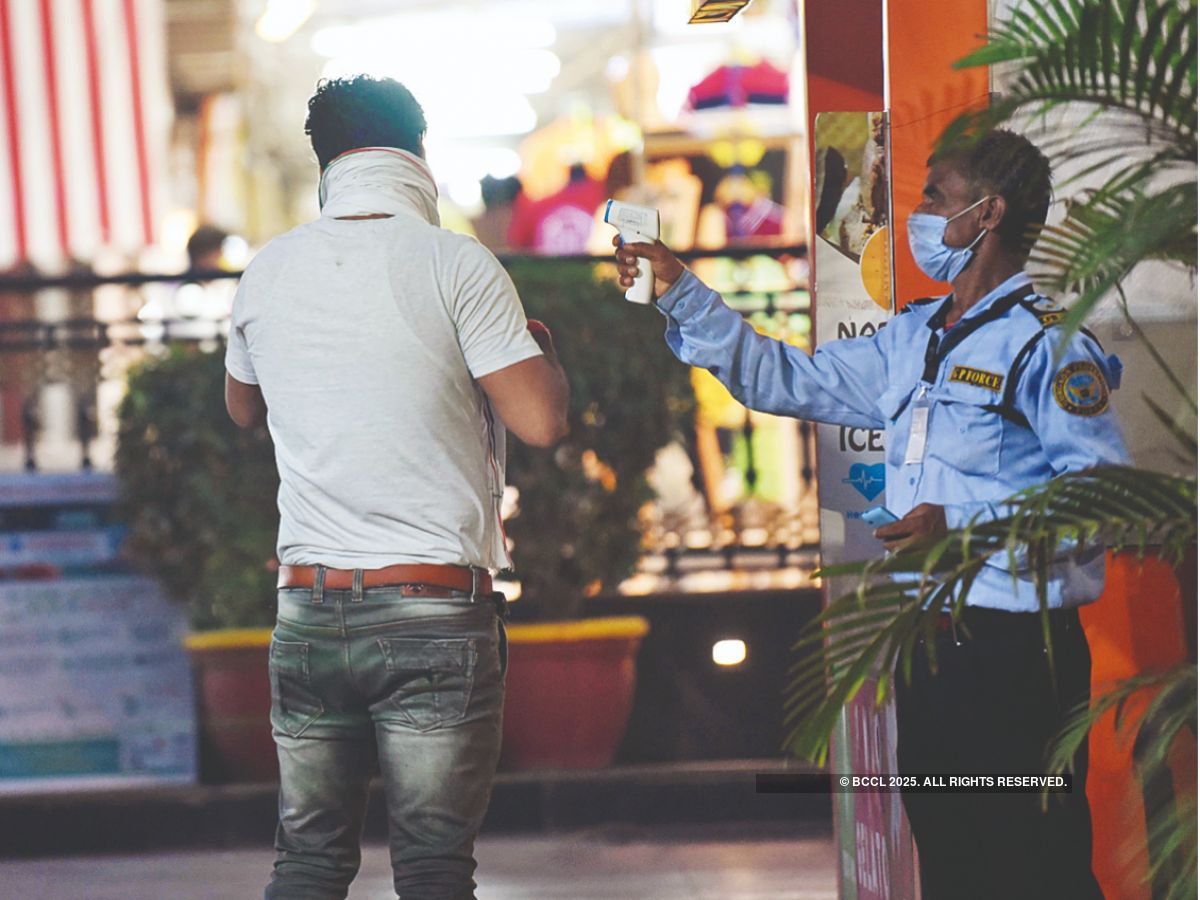 Thermal screening of visitors at Arjun Marg Market in Gurgaon